More about the AVE Cordoba Valencia
The AVE between Córdoba and Valencia transports you comfortably and quickly in an average duration of 3 hours and 15 minutes. You can take this route with the line Valencia - Sevilla. The intermediate stops will be Puertollano, Ciudad Real and Cuenca.
The station of Valencia is called Joaquin Sorolla, this name is due to a famous Valencian painter who lived between 1863 and 1923. He has left impressive works that can be visited, among other places, in the Prado Museum in Madrid and in the museum Sorolla, also in Madrid, where Sorolla spent several years of his life. Some of his most representative paintings are "Children on the beach" and "Walk on the seashore". His works culminated the Spanish luminism and the great majority of his pictures retract situations from the Levantine coast.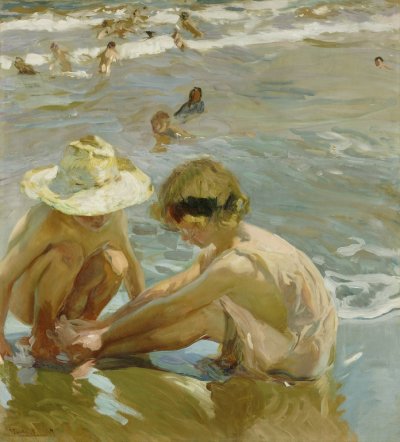 Nevertheless, the station of Joaquin Sorolla is provisional. It was built between 2008 and 2010 due to the need to adapt the tracks, platforms and facilities to high speed, but the final station hasn't been constructed yet, which will be called Parque Central. The present-day station is of rectangular plant and it is divided in two zones: the building for travellers, in form of U and supported by ample pillars and the big shed of rectangular form, as well as the floor.
In the station there are 9 tracks in total, 3 are of Iberian width and the rest are of international width. The most important lines are Valencia-Cuenca-Madrid and in addition, this station joins two of the Mediterranean corridor lines, the Valencia-Tarragona line and the La Encina-Valencia line.
As far as the new station is concerned, the objective is to bury the railway in order to regain ground in the city and to build a park. Another important aspect is that they want to tie and integrate the two districts that are now separated by the rails. This project has been in process since 2003 and on the day it is completed, the temporary station Joaquín Sorolla will be dismantled and all rail services will be transferred to the new building. The new station is expected to improve connections with Valencia. They want to concentrate several services in one: suburbs, metro, high speed, tram, bus and taxi and thus be able to quickly connect with the city centre.
In addition to the station, with underground tracks, they want to build a park. The well-known landscaper Kathryn Gustafson is in charge of its design and she wants to convert the park in a green zone. The park is supposed to be sustainable and highlighted by light, water and green.