More about the AVE Córdoba Madrid
Traveling from Córdoba to the capital of Spain, Madrid, had never been so easy. With the AVE you only need to be at Córdoba station about 15 minutes before departure and in 1 hour and 44 minutes you will arrive at the destination station Madrid Atocha.
Atocha station never leaves the traveller indifferent. It is a beautiful station both from the inside and from the outside. It is full of history, elegance and colours. You will arrive relaxed because travelling by AVE offers comfort, confidence and speed.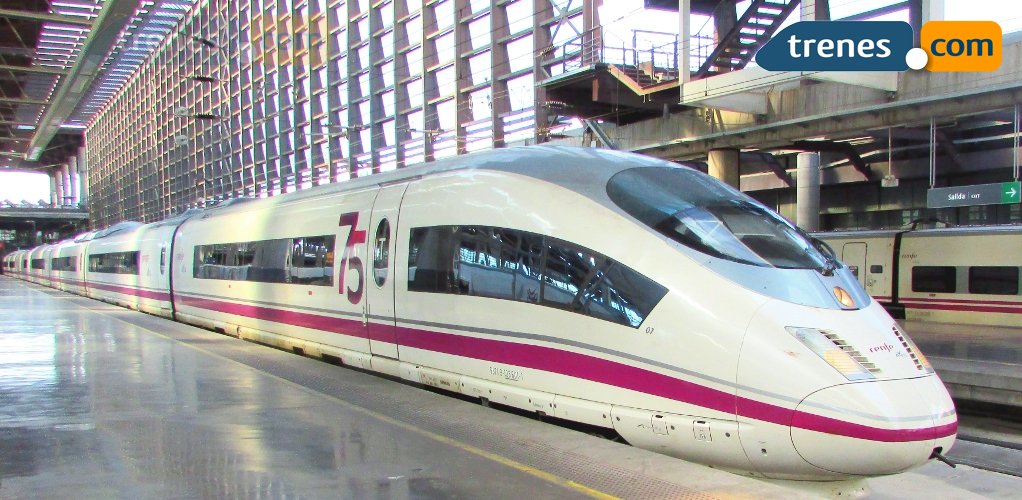 Since 1992, the AVE circulates in Spain and the first line of high speed was the one that united Madrid with Sevilla. Before the arrival of the AVE, this railway station already existed. However, it was very different from what we have today. We talked about the station that was inaugurated in 1851 and that was known as Estación de Mediodía, Estación del Sur or Embarcadero de Atocha. In 1888, it was remodelled and between 1985 and 1992, the station was remodelled again at the hands of the architect Rafael Maneo. The reason for it was that it was essential to increase the capacity of the station and to allow the departure and arrival of high speed trains.
Such were the works carried out, that the result was a success as not only the capacity of the station to accommodate more departures and arrivals and their respective passengers was increased, but also, the station was very beautiful. Part of the historic station remained, but its usage was modified. Where the tracks used to be, is now the entrance lobby and/or waiting room where you will find restaurants, coffee shops, ticket sales and even an exotic park within the station. An ideal environment for the little ones and for those who want to relax while waiting for their train.
The location of Madrid Atocha Station is fantastic. It is located in the Glorieta de Carlos V and it is open to the public from 06:00 h to 01:00 h. When you arrive, you can choose to move to your accommodation or if you feel like it, you can take a walk around Madrid, because in a moment you will be in the Paseo del Prado, where you can walk and feel the relaxed but lively atmosphere of this splendid city.